Hookfully's Top 10 – Best Crochet Hooks For Children
I have been on the hunt for the best crochet hooks for kids! Yes i know, children can use any crochet hook, but these handmade beauties are a fab luxury novelty to add to a children's crochet set. If your child loves crocheting or making amigurumi these adorable crochet hooks will make the perfect gift!
What Is The Best crochet hook Size to buy for a child?
It's easier for beginners to clearly see stitches with a chunky yarn, so its a great starting yarn for children. Chunky yarn works best with a 6mm crochet hook for most projects, a 5mm crochet hook will be best if they want to crochet their own amigurumi toys (because using a smaller hook will prevent gaps and stop the stuffing popping out). Of course, kids can use any yarn, your skein will usually have a recommended crochet hook size on the label.
This post contains affiliate links. This means I may earn a commission should you choose to make a purchase using my links.
10 Best Crochet Hooks for kids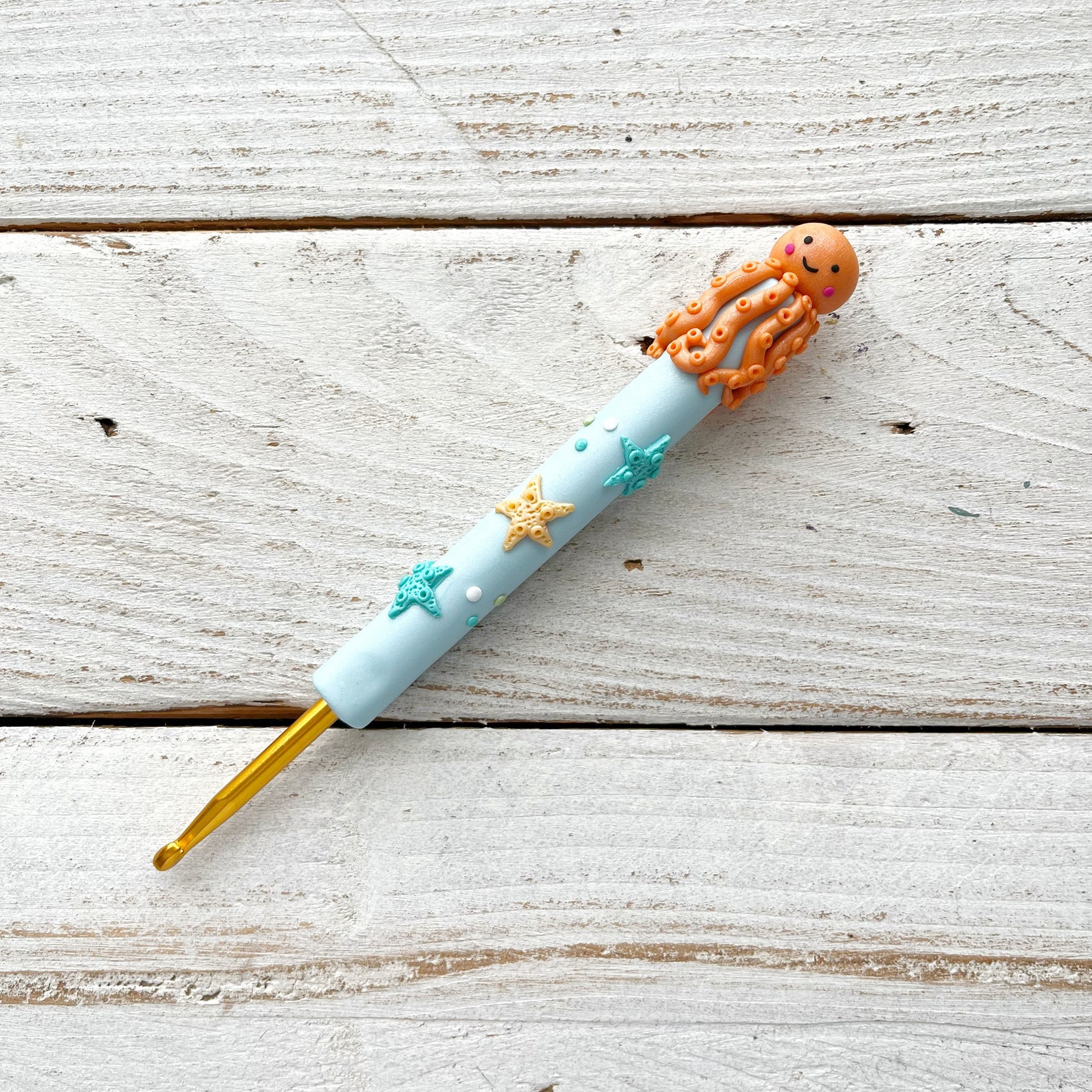 1. Octopus Crochet Hook
By Pedro's Plaques on Etsy.
This beach themed, handmade ergonomic crochet hook, features little star fish and an octopus topper. It would make the best summer gift for children who love crochet.
---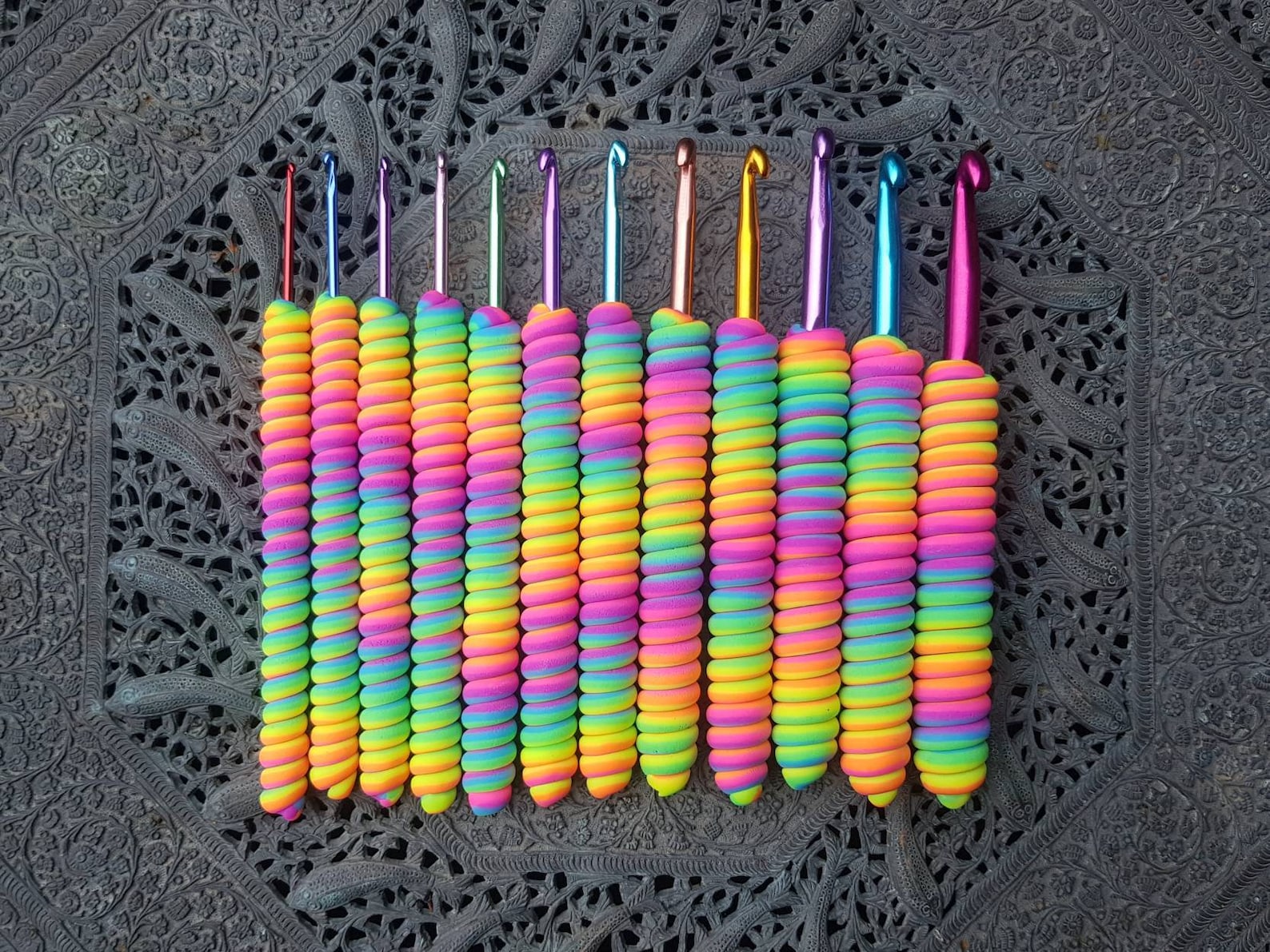 2. Twisted Neon Rainbow Hook
By What The Hook Creations on Etsy.
Kids will love these brightly coloured, fun textured crochet hooks! The unique ergonomic handles are handmade from polymer clay and they have and fun coloured metal hooks too.
---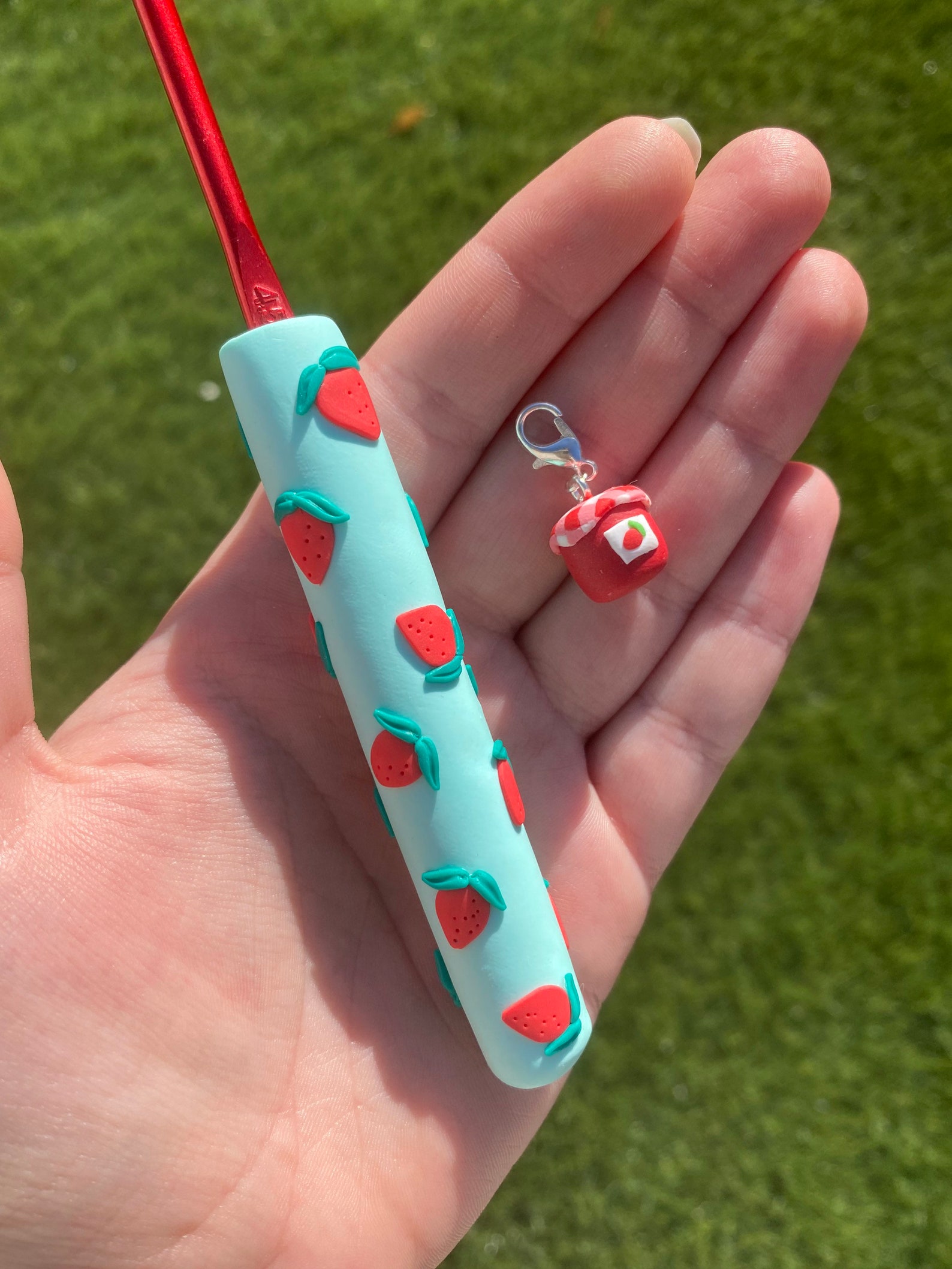 3. Strawberry Crochet Hook
By Just Craft Along on Etsy
These cute strawberry themed crochet hooks are handmade to order and they even come with a stitch marker shaped like a tiny jar of strawberry jam! Adorable!
---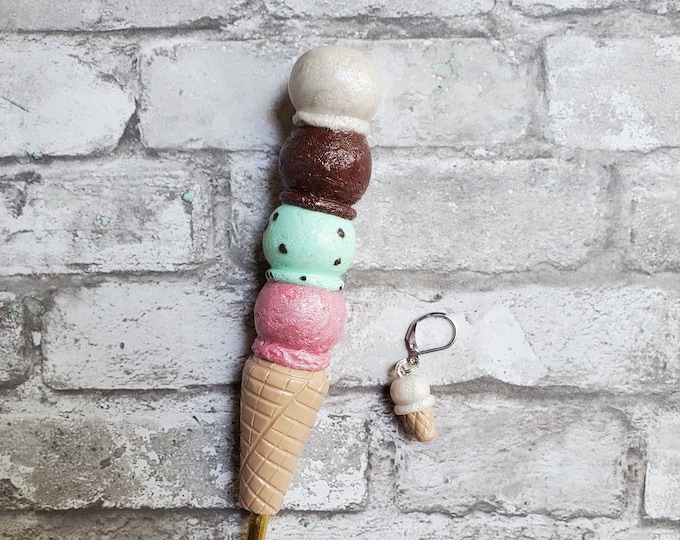 4. Ice cream Crochet Hook
By Sienna's Bowtique on Etsy
Wow, this ice cream crochet hook is super cute! Kids are sure to love this handcrafted masterpiece! The handle is modeled with clay and it even comes with a matching stitch marker!
---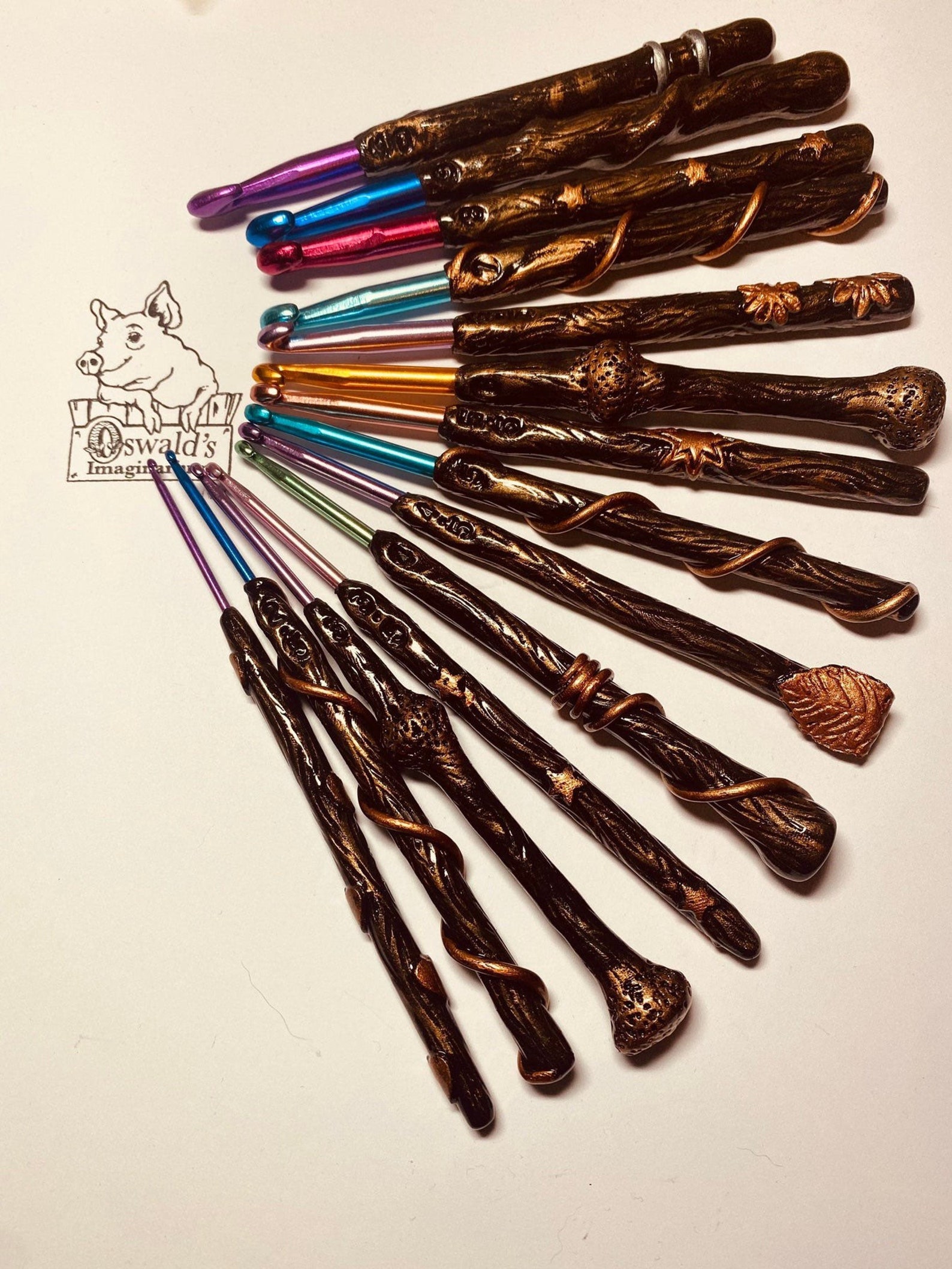 5. Magic Wand Crochet Hook
By Oswalds Designs on Etsy
If your a fan of the witch or wizarding world you need to see these! These unique hand decorated crochet hooks will give your projects a magical touch.
---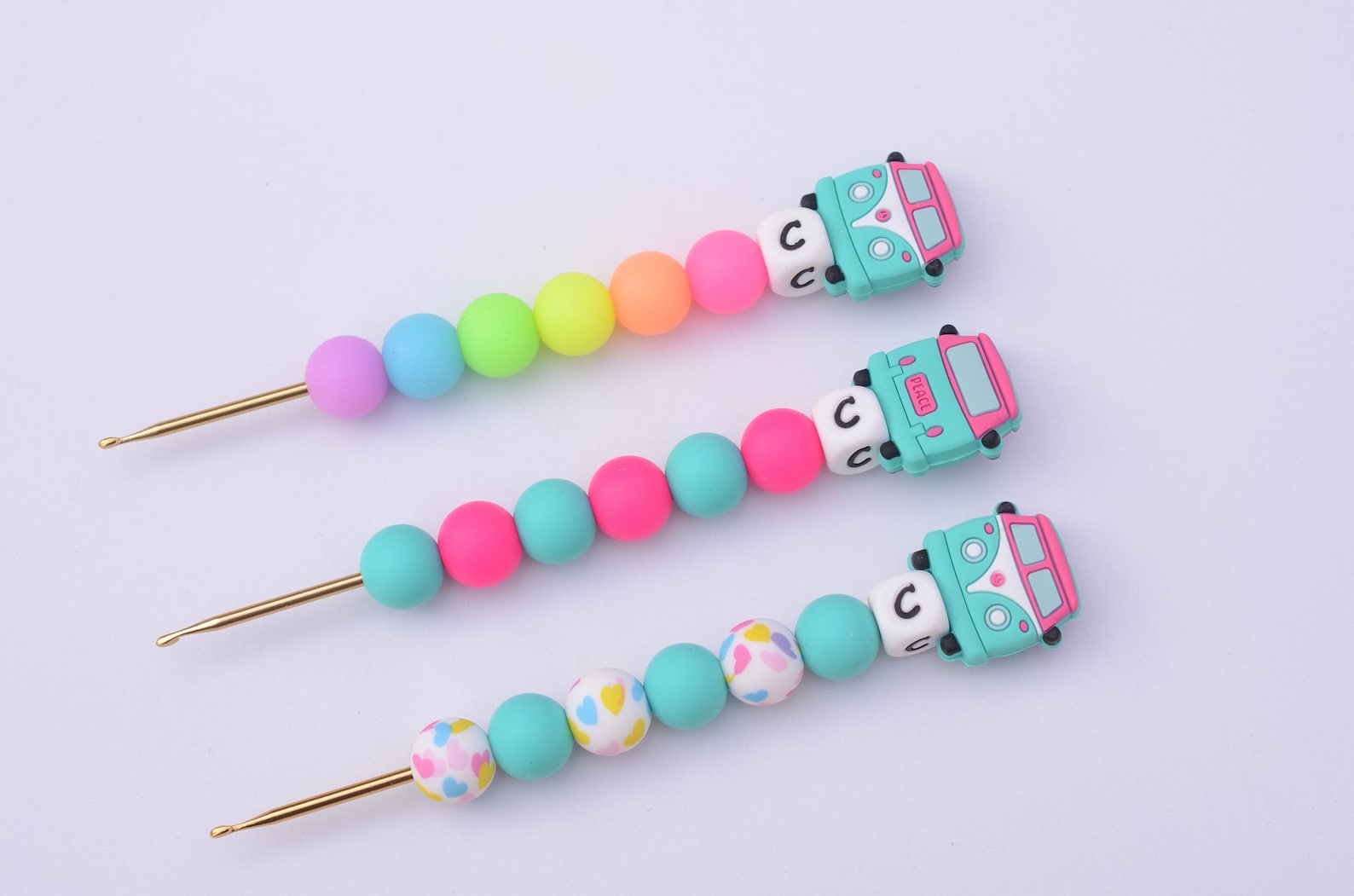 6. Camper Van Crochet Hook
By Love Knots Crochet on Etsy
Oh my goodness! A silicone, glow in the dark crochet hook, topped with a pretty camping bus. Peace!
---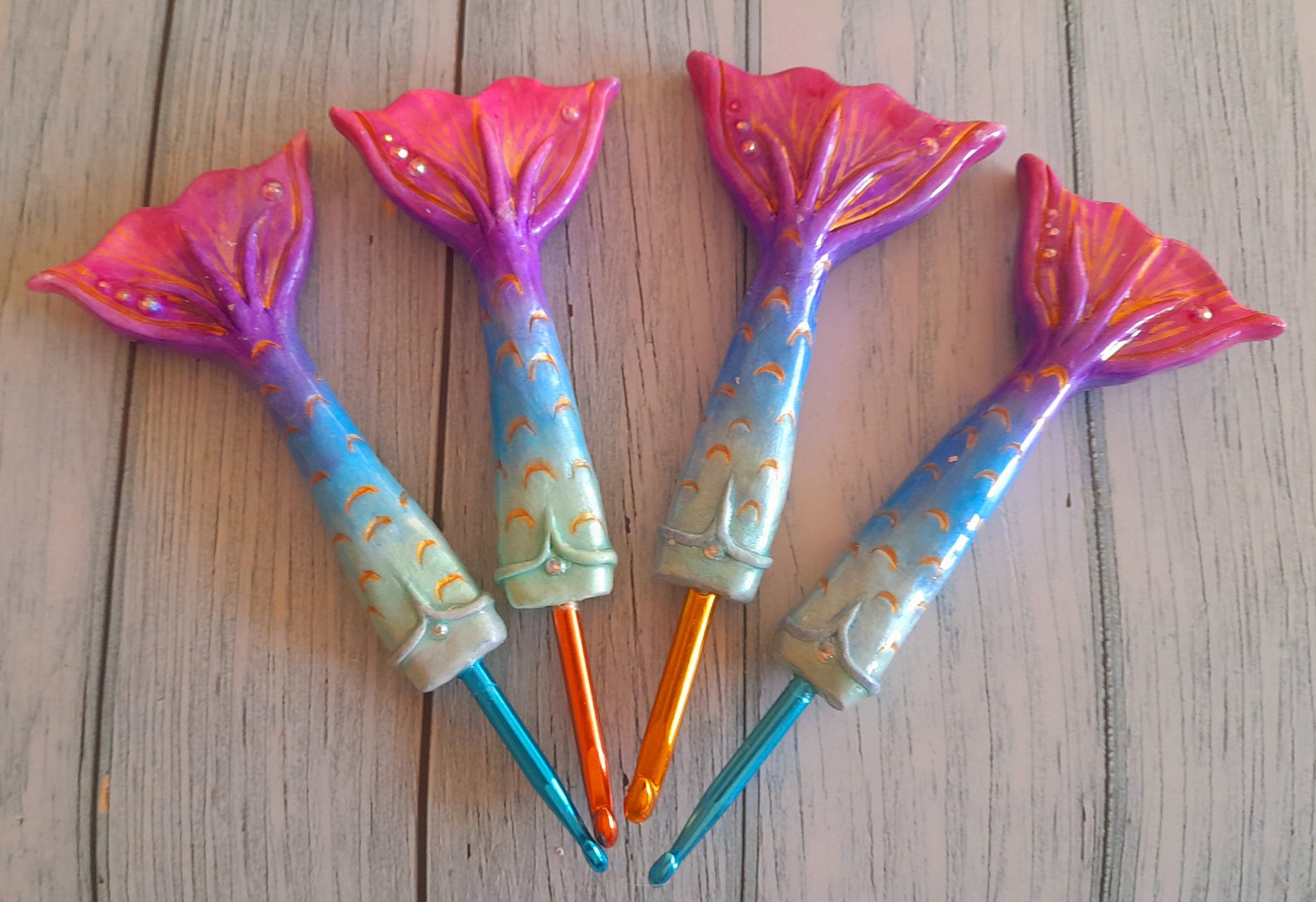 7. Mermaid Crochet Hooks
By Forget Me Not Meadow on Etsy
How could you not feel creative with this in your hand? This pretty mermaid crochet hook has been hand modeled and painted with shimmer, gold and crystals.
---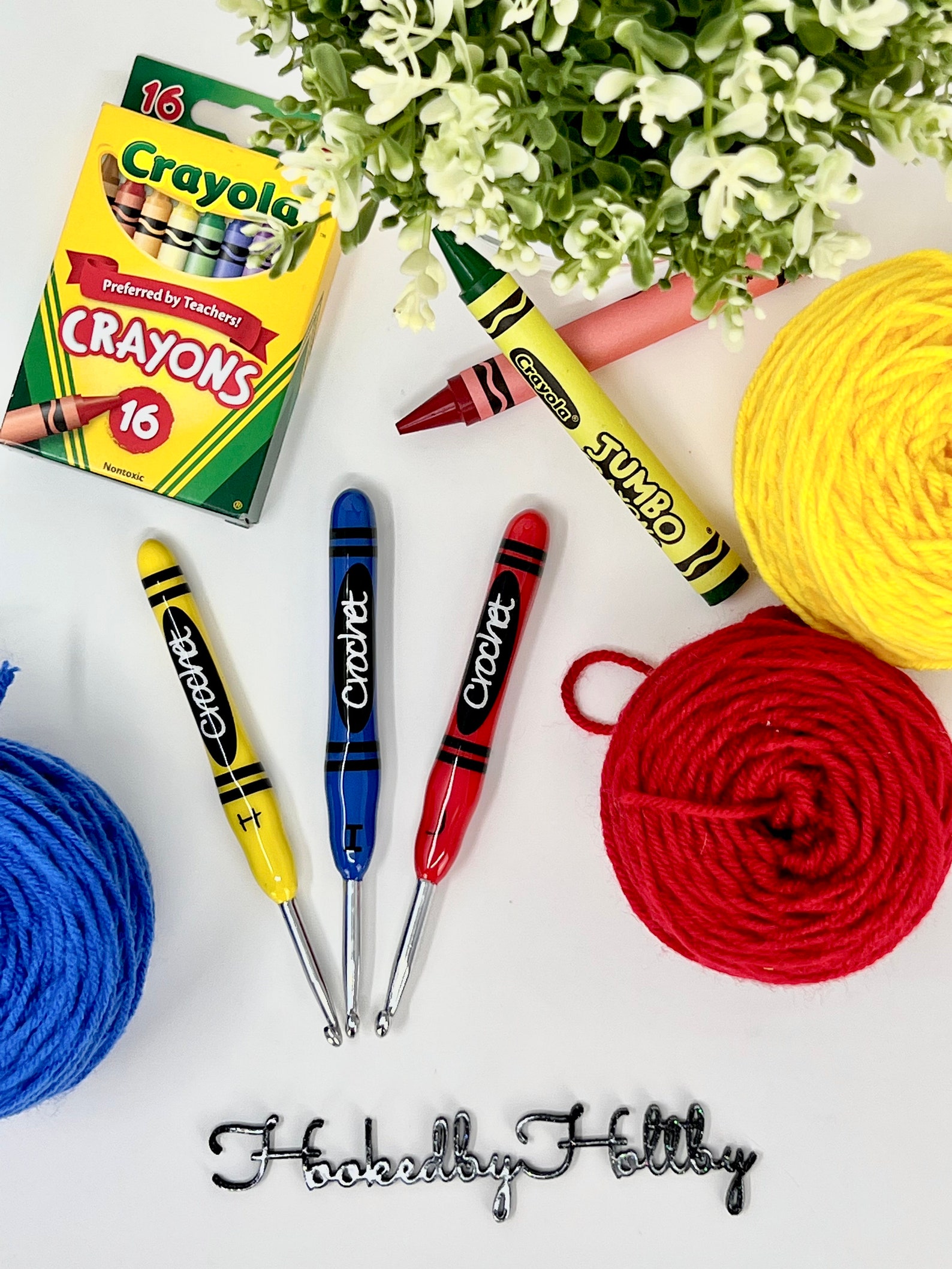 8. Crayon Crochet Hooks
By Hooked by Holtby on Etsy
These colorful, creative crochet hooks are handmade with resin and you can even customise your kids best crochet hooks with their favorite colors!
---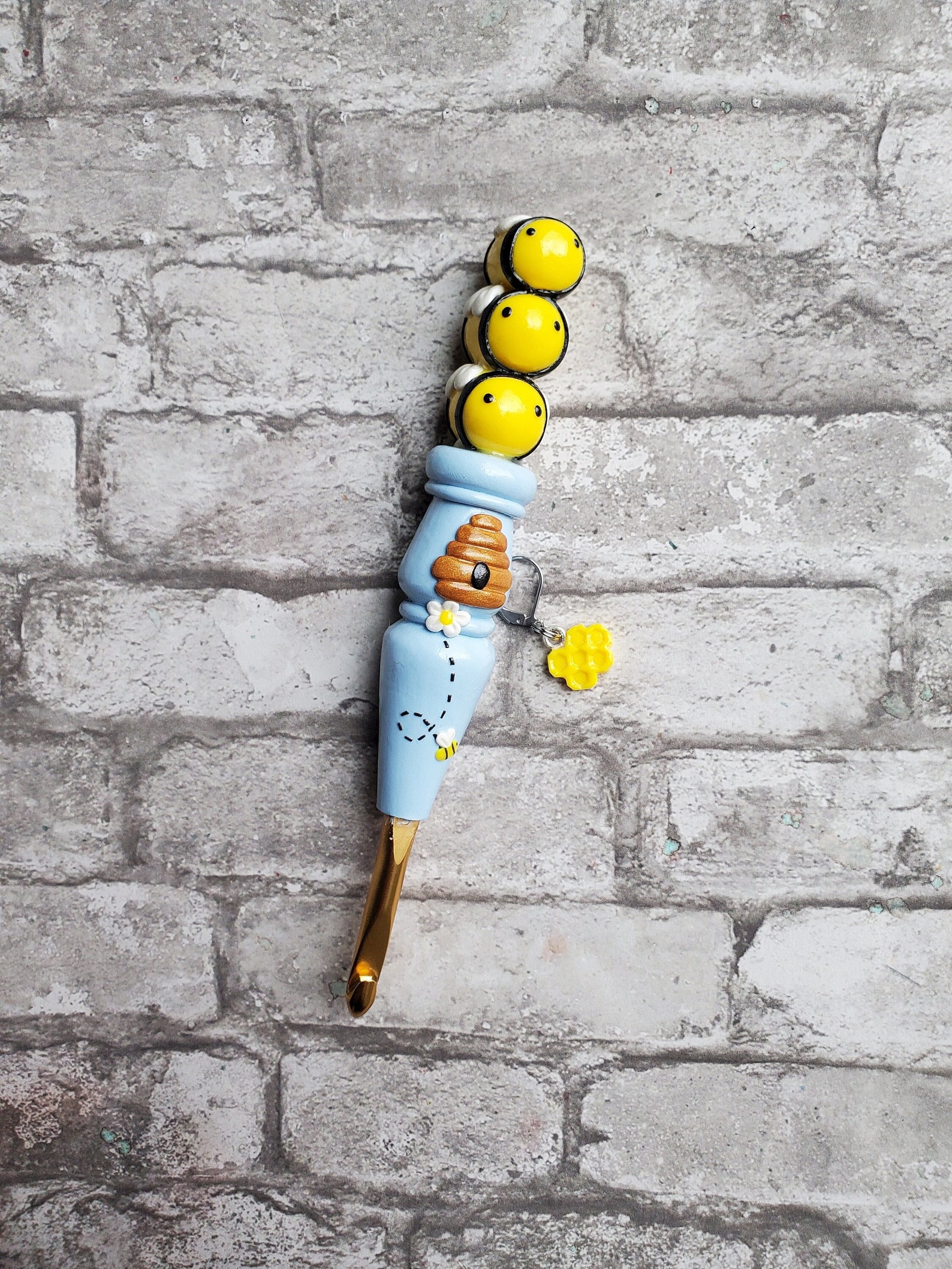 9. Bumble Bee Crochet Hook
By Sienna's Bowtique on Etsy
You'd bee mad not to love this super cute crochet hook for kids (get it?). This handmade hook is not just pretty to look at, it features a comfortable ergonomic handle and is customised using a choice of Clover, Boye, or Susan Bates hooks.
---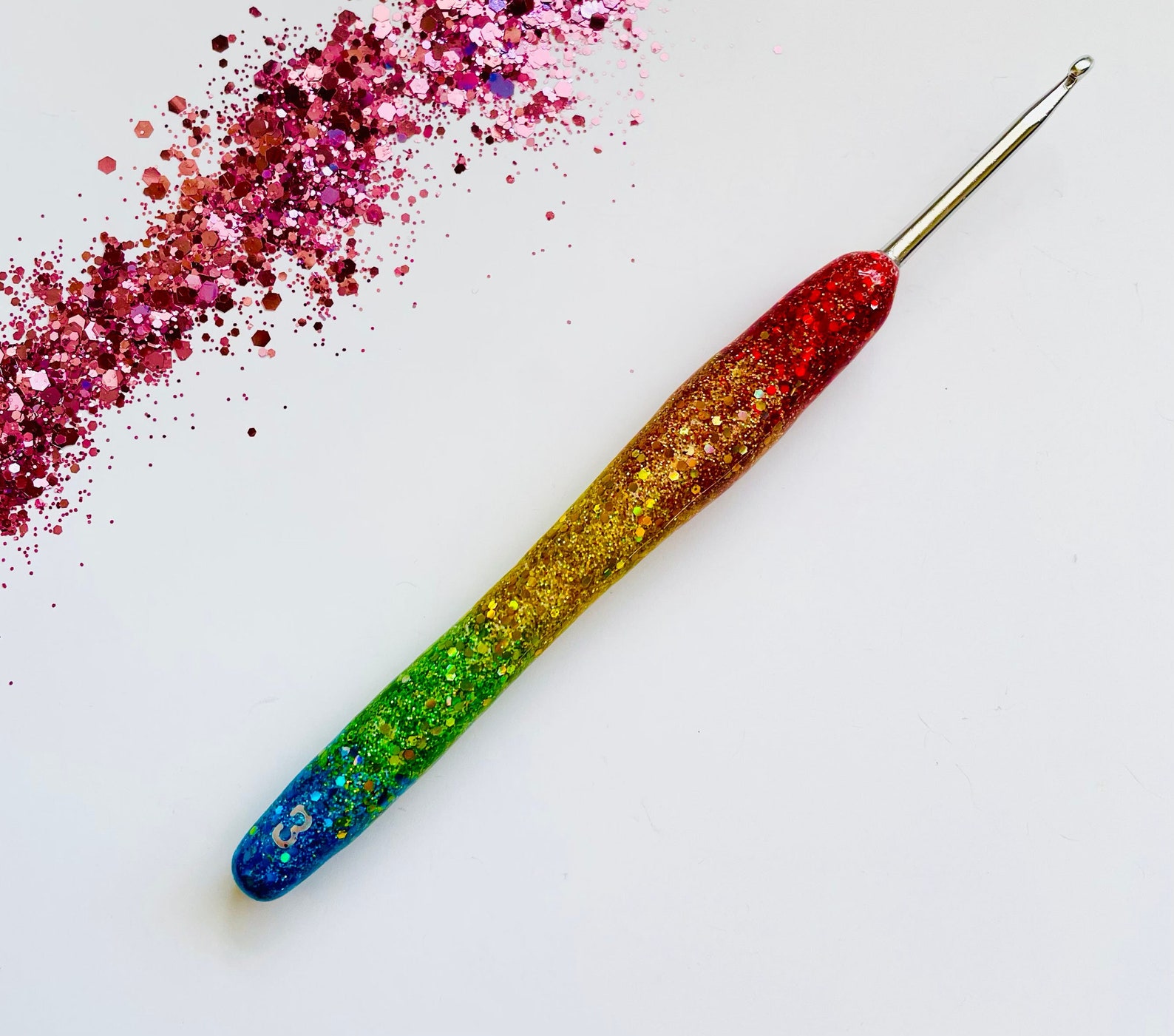 10. Rainbow Glitter Crochet Hook
By CC by Fran on Etsy
Kids will love this crochet hook made with rainbow glitter. Don't be fooled by the chunky glitter, this handmade hook is finished with a seriously smooth coating.
Beginner Crochet Patterns
You might also enjoy these beginner friendly crochet patterns.
Crochet Witch Hat Applique Did you know this crochet witch hat applique pattern is free to download and view online? The free download includes extras such as progress images to help you along. It's almost like magic how quickly this tiny simple hat works up for Halloween! You can use your mini witch (or wizard)… Read…

Continuous granny square blanket This granny square blanket free pattern will help you create a traditional crochet blanket in any size, the continuous square can be as large as you like. You can use almost any yarn for your granny square blanket, and you simply need to continue the tutorial until you have one big… Read…

Crochet doll Diaper This simple crochet doll diaper pattern is free and easy enough for beginners to try. The crochet doll diaper pattern will give you step by step instructions to to make a cute reusable nappy for 14" to 18″ baby dolls. The crochet doll diaper has an adjustable strap meaning it will fit most… Read…