Hookfully's Top 10 – Cool Dinosaur Buttons
Little boys will love any project decorated with these cool dinosaur buttons! The super cute, children's novelty buttons are great for sewing onto crochet projects for baby boys or kids who are mad for animals and dinosaurs! Who knew dino buttons came in so many different shapes, sizes and colors? Choose from T-Rex, Tyrannosaurus Rex, Diplodocus, Triceratops, Stegosaurus and more!
Where can i buy dinosaur buttons?
This list of dinosaur buttons comes from 10 different sellers including Minerva Crafts, The Knitting Network and various etsy sellers. The list includes every type of dino button you could ever need including personalised, handmade, colourful, wooden, plastic and dinosaur shaped buttons.
This post contains affiliate links. This means I may earn a commission should you choose to make a purchase using my links.
10 Cool Dinosaur Buttons
1. Dress It Up DinoMite Buttons
From Minerva Crafts
Look at the detail on these cute plastic dinosaur buttons! The fun and colorful set includes 5 species, measuring approximately 24mm each.
---
2. Dinosaur Shaped Buttons
From The Knitting Network
The Milward dinosaur buttons are quite large, measuring 28mm each. They come in packs of 2 and are a lovely neutral brown color.
---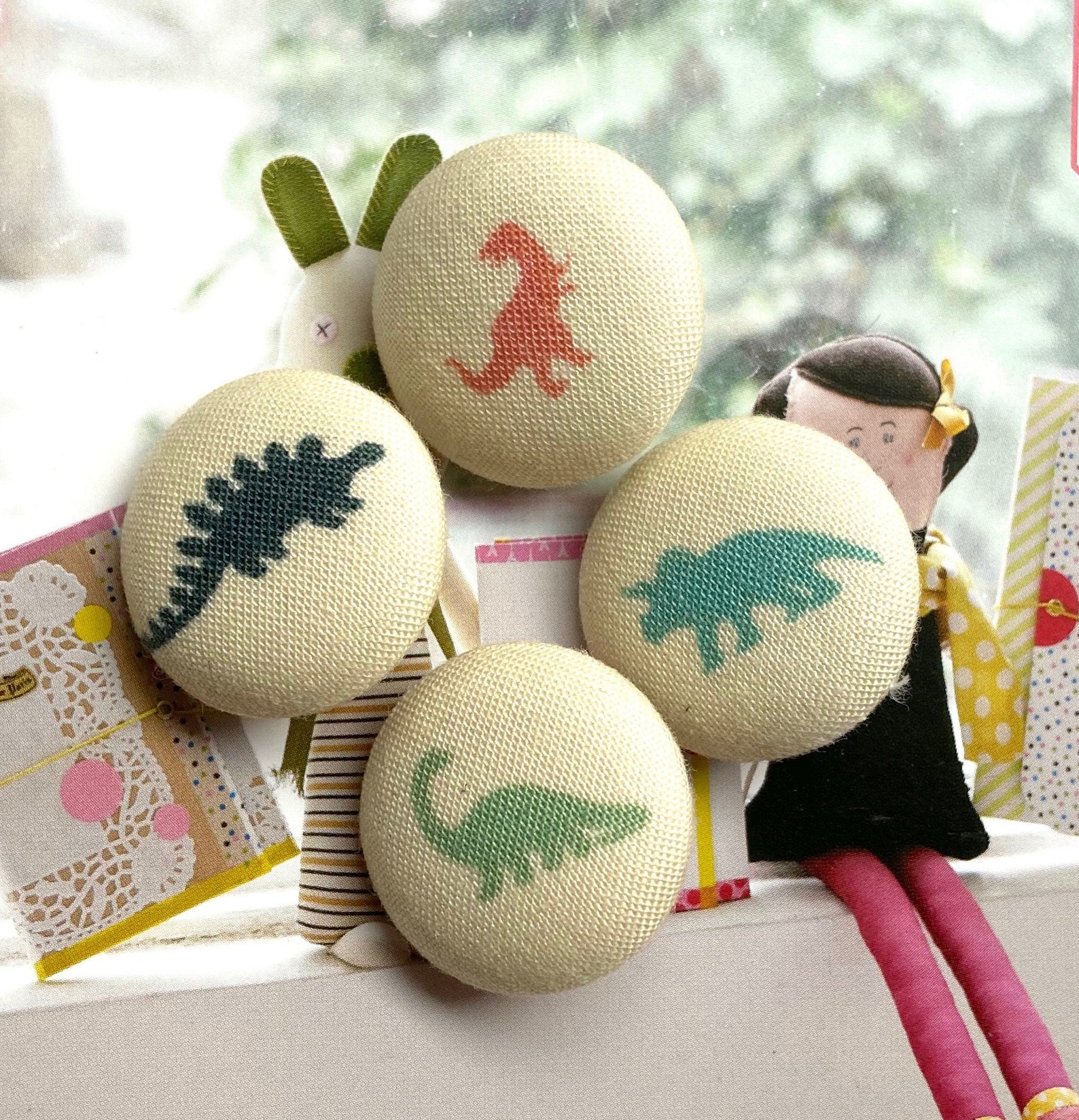 3. Fabric dinosaur buttons
From Tranquillement on Etsy
These 28mm buttons are hand covered in cotton fabric and decorated with colourful dinosaurs. You can also choose if you'd like a flat, metal or plastic shank on the back.
---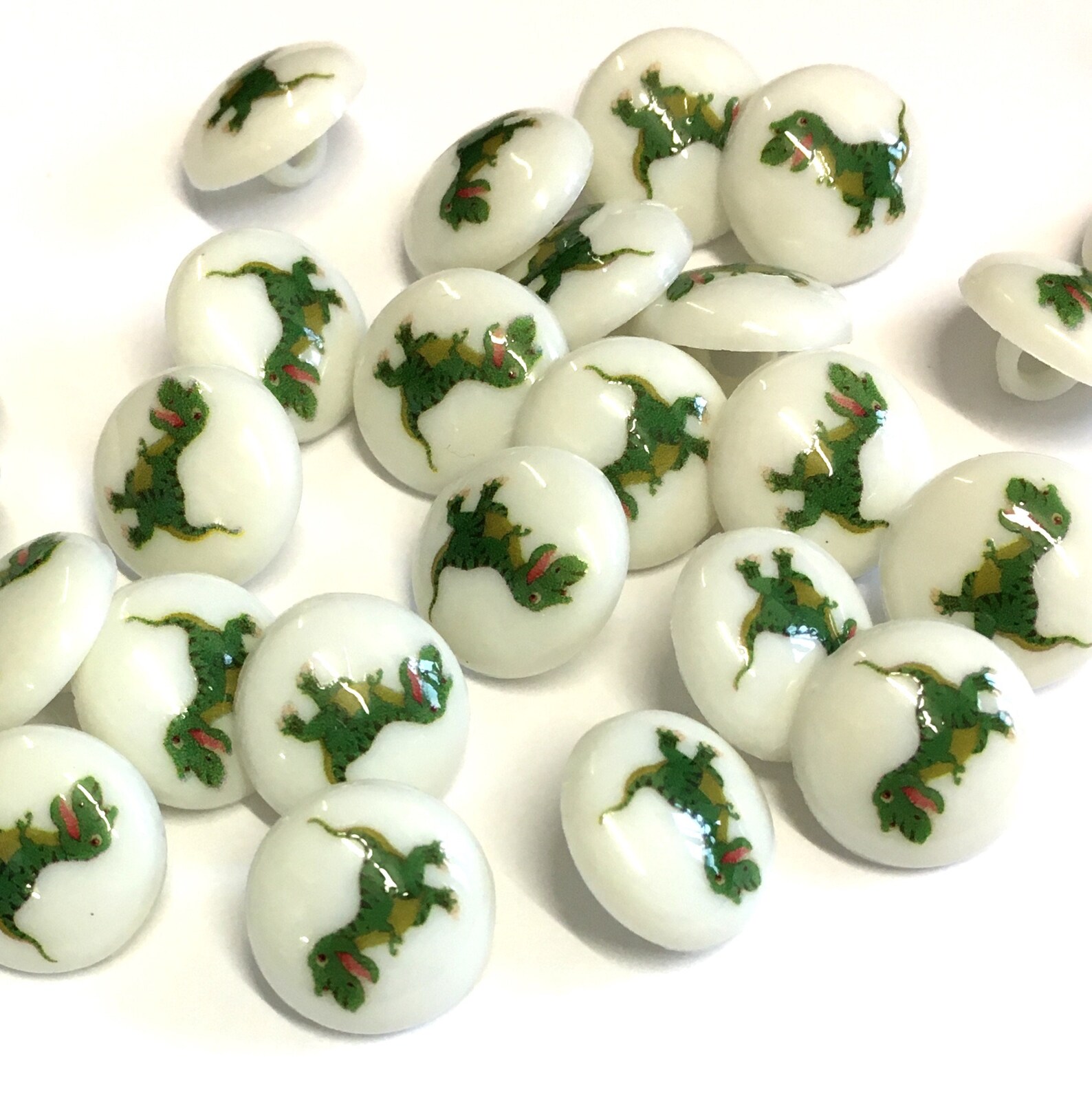 4. Dinosaur Print Buttons
From Button Shed UK on Etsy
These plastic novelty buttons are great value and come in packs of 10. They measure 15mm and the white background really makes the T-rex design stand out.
---
5. Personalised Dino Buttons
From Buttons By Robin on Etsy
Not only can you personalise these dinosaur buttons with your child's name, you can also choose their favorite dinosaur in their favorite color! They also come in a range of different sizes too.
---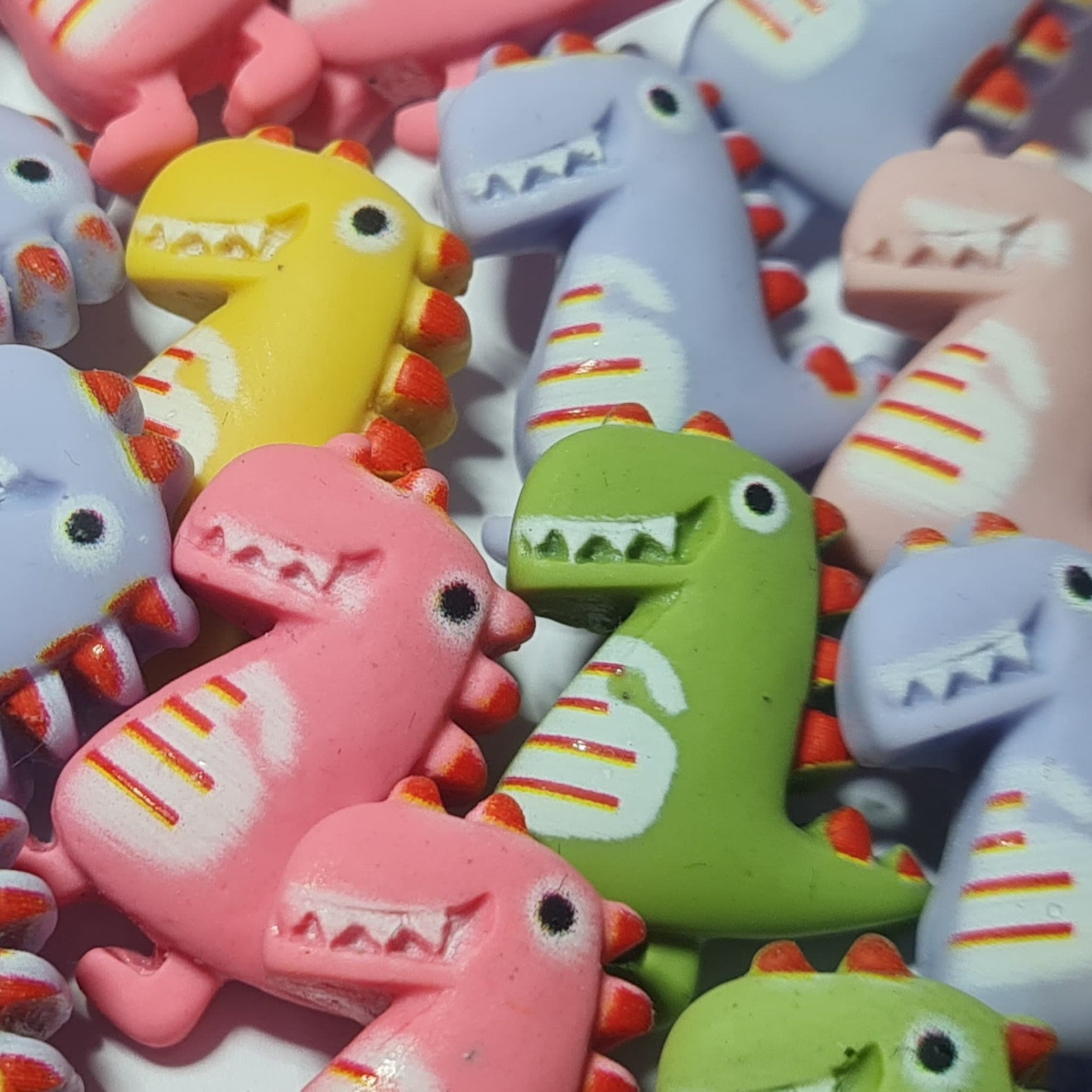 6. Colorful Dino Buttons
By Fastenating on Etsy
How adorable are these for toddlers?! The fun dinosaur shaped buttons are made from resin and have a metal shank for sewing. Each button measures 15mm x 22mm and is available in different colors and pack sizes.
---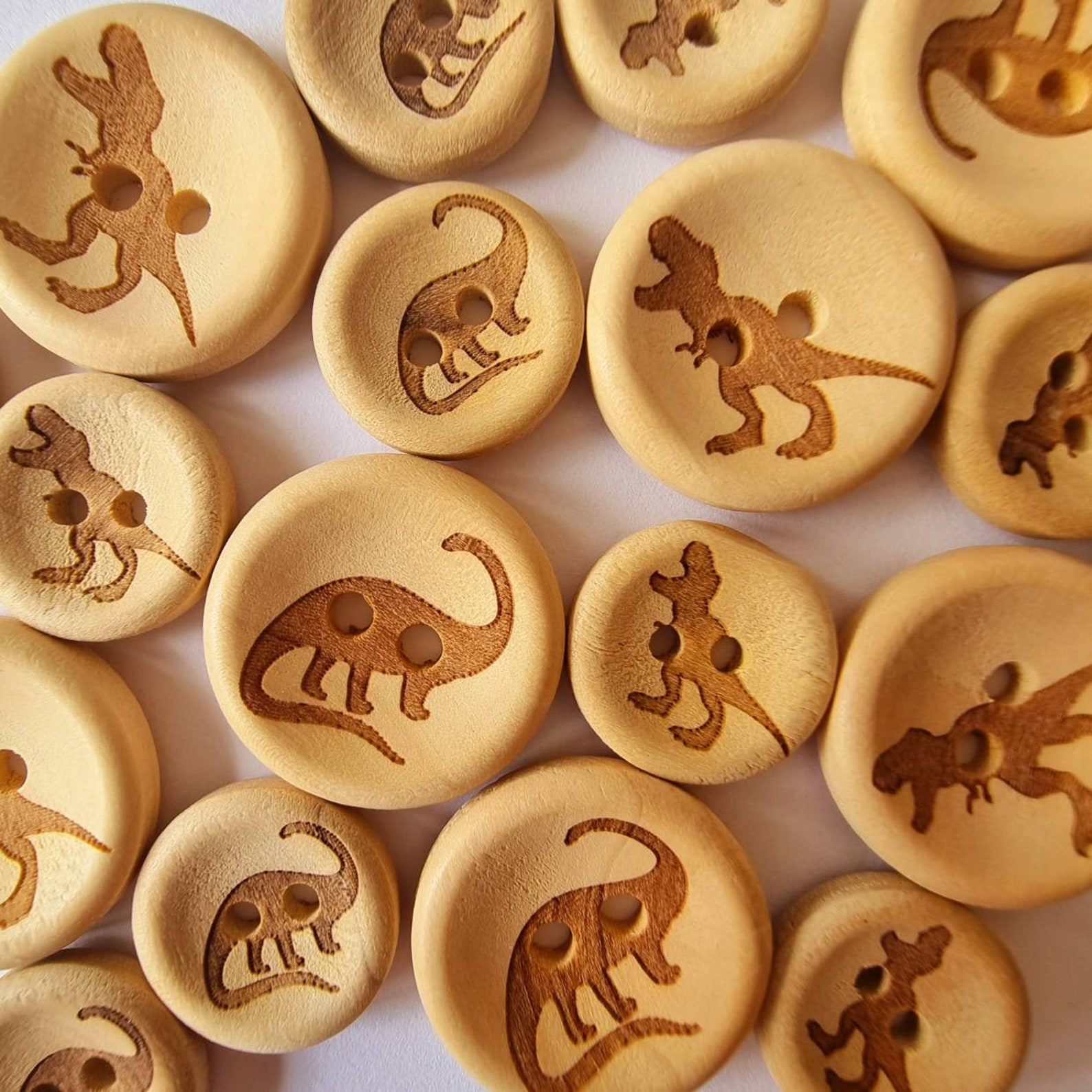 7. Wooden Dinosaur Buttons
From Buttondashery on Etsy
These natural wooden buttons have been engraved with dinosaur silhouettes, they'd look so adorable on children's clothing. The packs of 10 come in a choice of 2 sizes, 15mm or 20mm.
---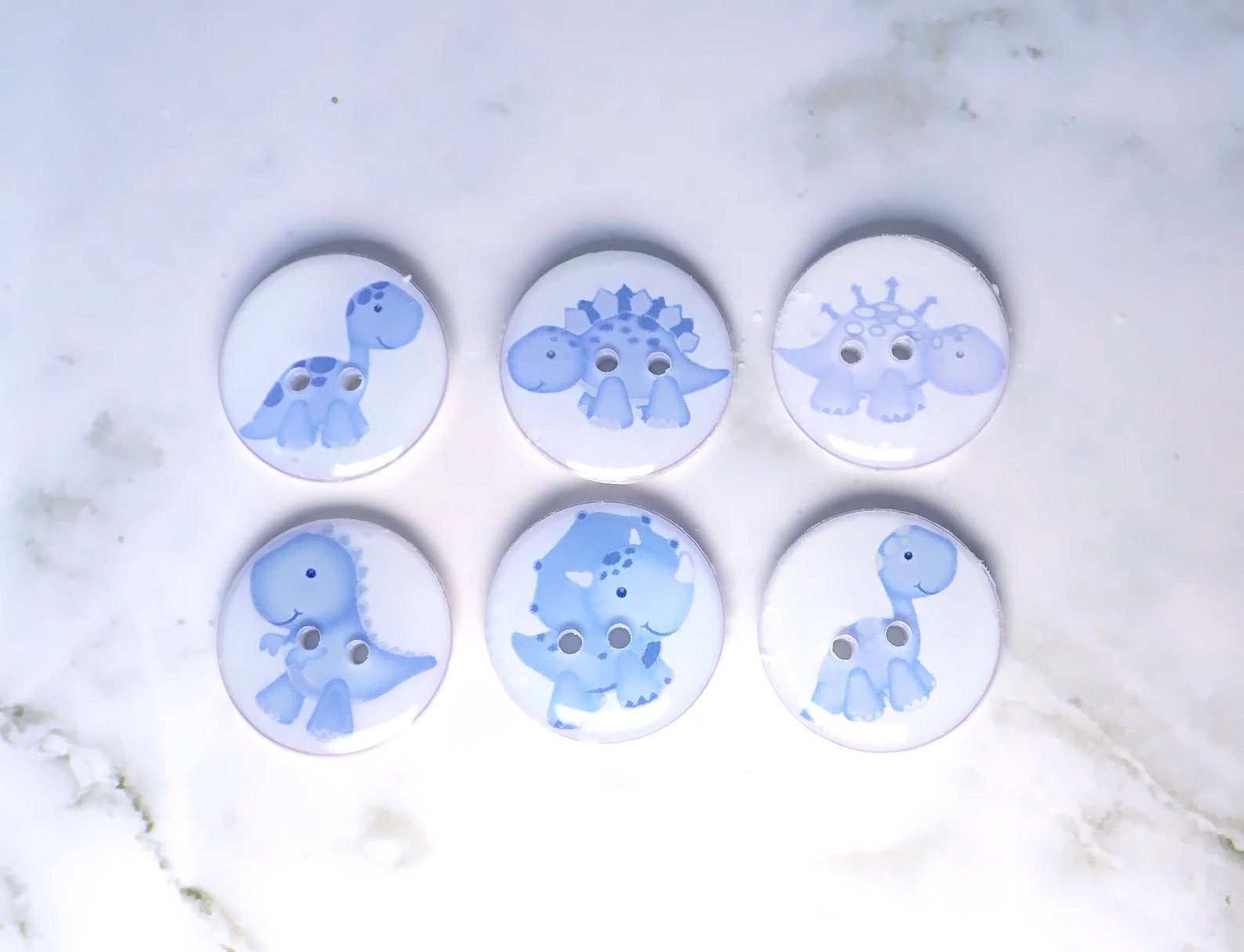 8. Blue dino baby buttons
From Buttons By Robin on Etsy
Cuteness overload! These handmade buttons feature pictures of baby dinosaurs in baby blue and white. The pack of 6 comes in a choice of 3 different sizes, they'd look adorable on a handmade baby cardigan.
---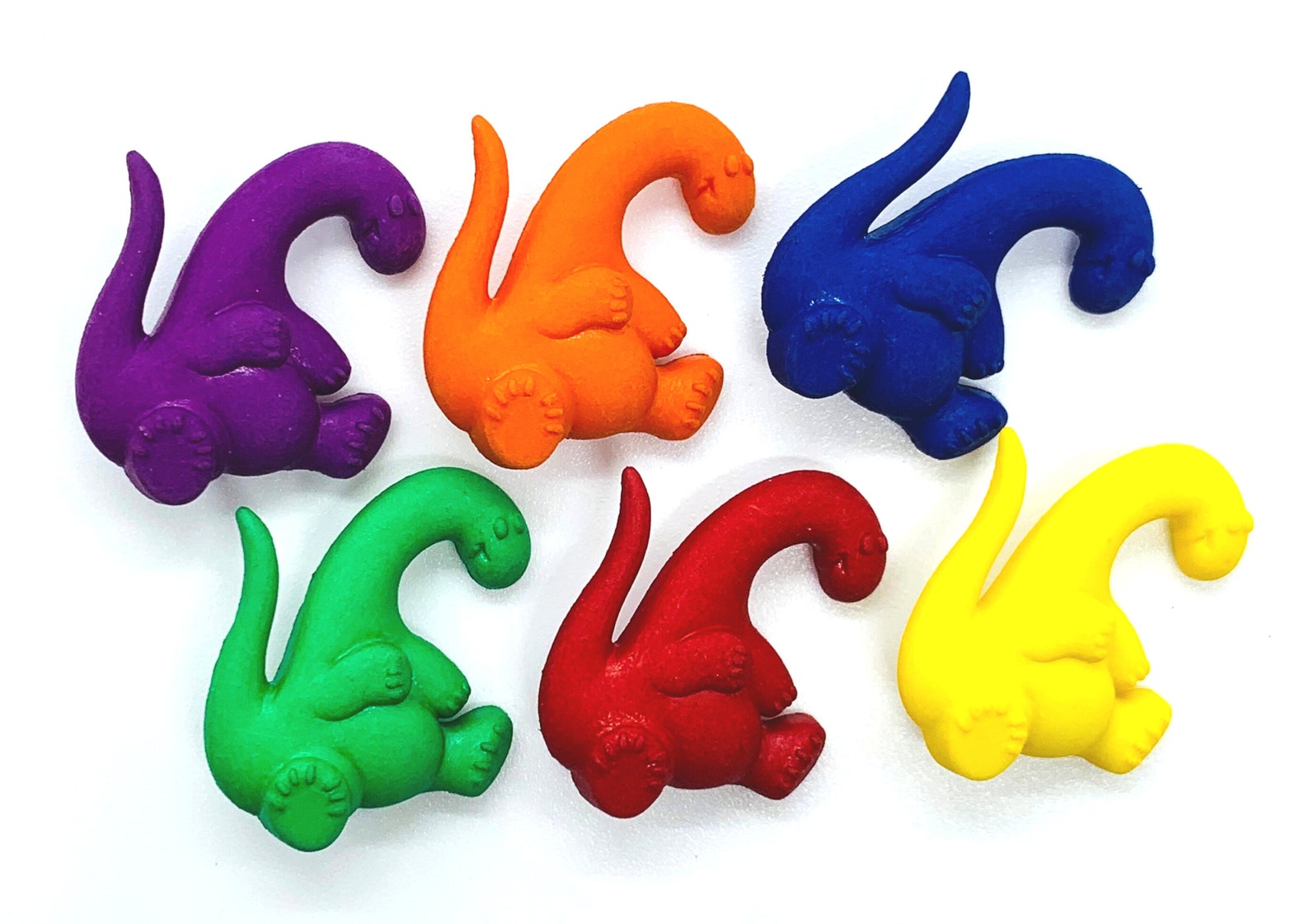 9. Diplodocus Buttons
From Grace Marie Buttons on Etsy
Known by many as 'the dinosaur with the long neck', the diplodocus buttons come in 6 different bright rainbow colors! How fun!
---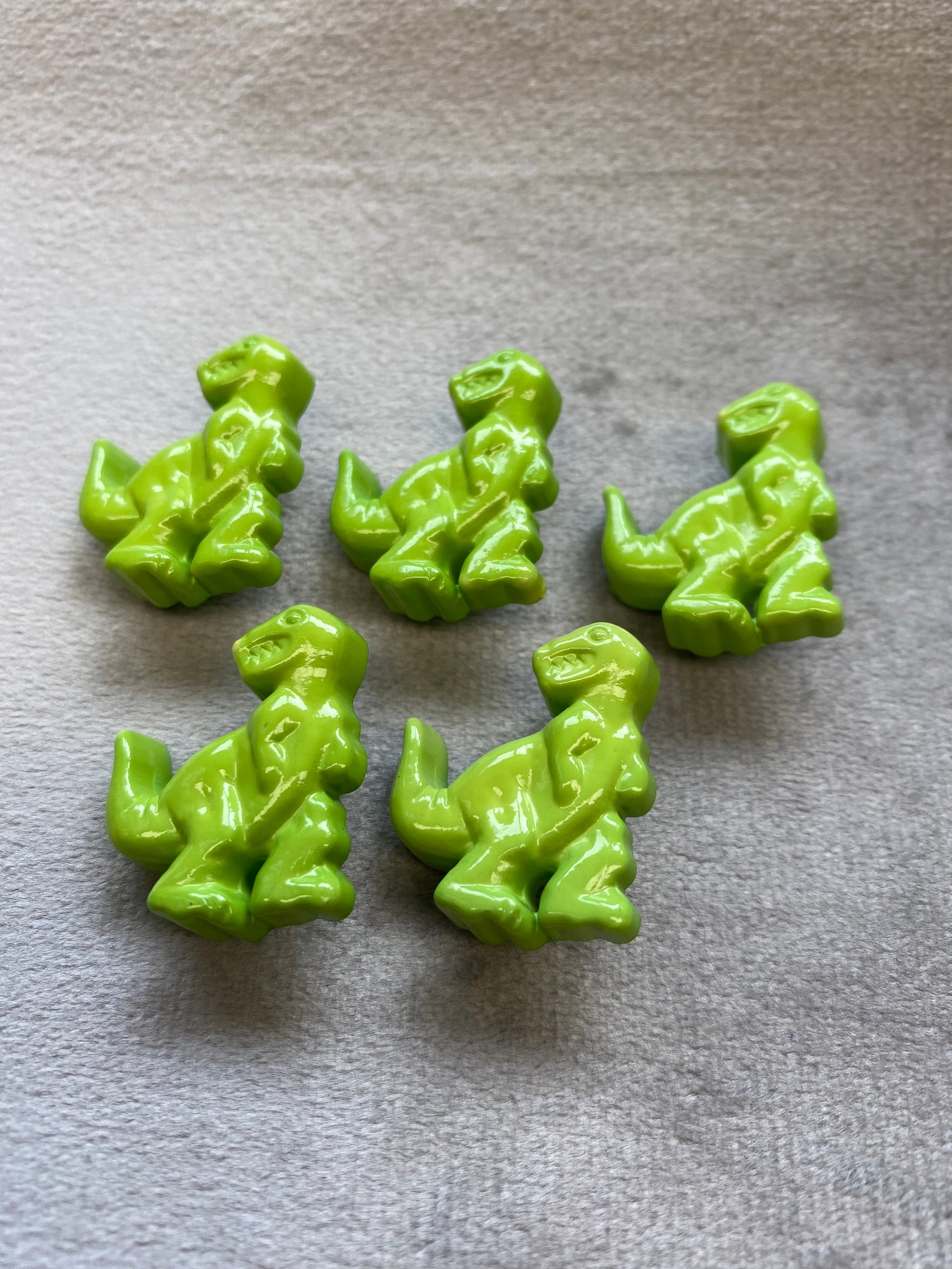 10. T-Rex buttons
From Buttons And Things Co on Etsy
T-rex fans will be in a frenzy when they see these dinosaur shaped buttons! The pack of 5 buttons each measure 20mm, the buttons are moulded in a brilliant green and have a shank on the back for sewing.
What can I crochet with dinosaur buttons?
You can crochet so many adorable things with dinosaur buttons! How about a cute little baby hat with a dinosaur button on the side? Or a cozy blanket with a row of dinosaur buttons running down the edge? You could even make a fun and playful onesie with a dinosaur button closure. The possibilities are endless and I am so excited for you to get started on your next dinosaur crocheting project! Happy crafting!
Dinosaur Crochet Patterns
You might also enjoy these cool dinosaur crochet patterns!